ORLANDO, Fla. — Tuesday looks to be hot and mainly dry with a high of 92 degrees.
Look for a 20% chance of a stray storm late in the day.
Central Florida will still see some lingering effects from Saharan dust today, but the air quality will improve as we move into the weekend.
Saharan dust is still in place today, but the air quality will improve later this week. Tracking now on 9. And, Good Morning! pic.twitter.com/5BLPUwPQks

— Brian Shields, WFTV (@BrianWFTV) May 24, 2022
Meteorologist Brian Shields said the chance for more storms will increase later this week.
Going into the Memorial Day weekend, we will see a 50% chance of afternoon storms on Friday, with highs around 90 degrees.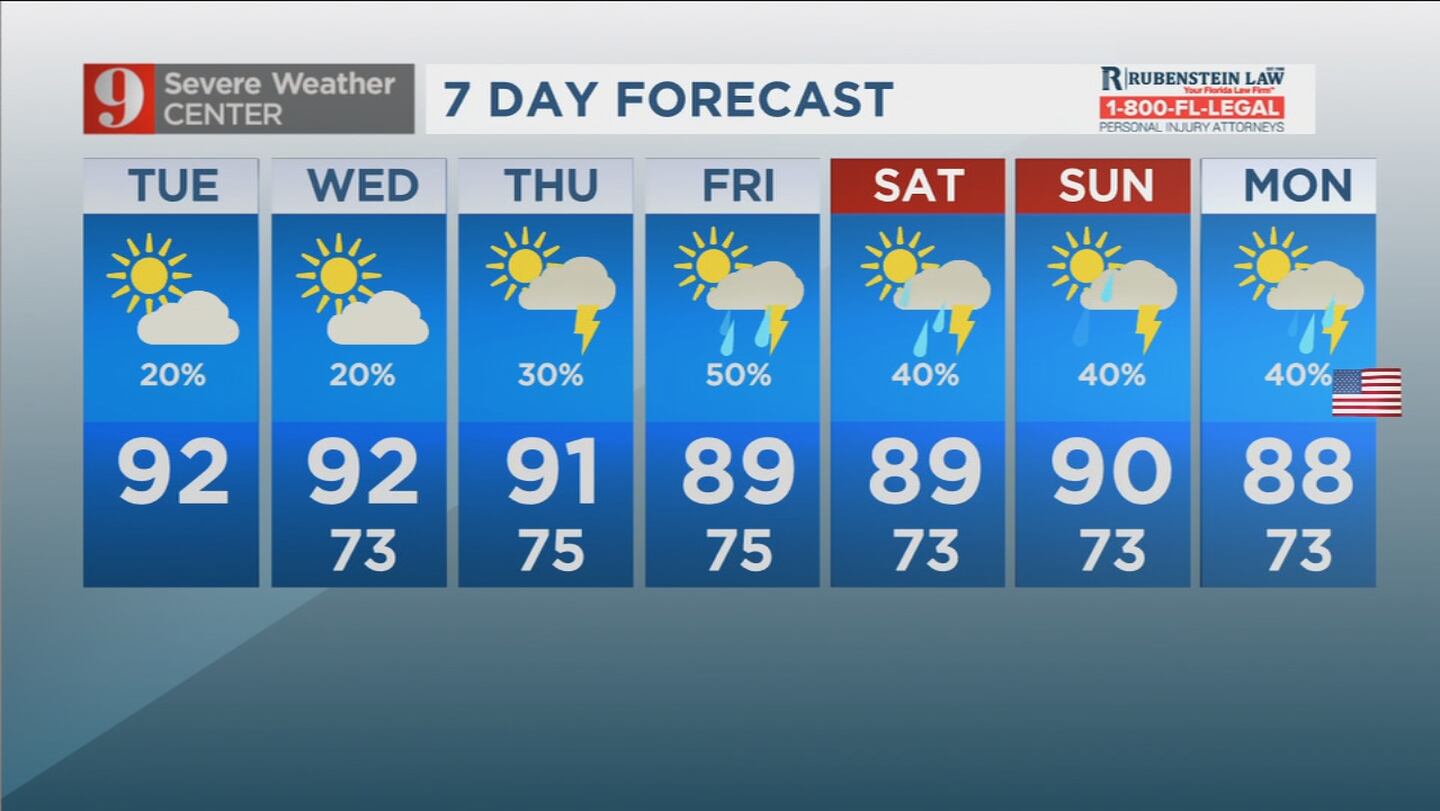 Follow our Severe Weather team on Twitter for live updates:
Visit our hurricane section: EYE ON THE TROPICS
Click here to download the free WFTV news and weather apps, click here to download the WFTV Now app for your smart TV and click here to stream Channel 9 Eyewitness News live.