ORANGE COUNTY, Fla. — Two men and a teenage boy were arrested Wednesday morning after stealing a car and racing through Orange, Seminole and Brevard counties, the Orange County Sheriff's Office said.
Deputies said at 9:17 a.m., they were called to Waunatta Court near University Boulevard and North Goldenrod Road after a 2006 Ford F-250 had been stolen.
At 9:55 a.m., the pickup truck and a stolen Dodge Charger were spotted following one another, and the pickup was abandoned on East Colonial Drive near Woodbury Road, investigators said.
TRENDING NOW:
Deputies said three people -- Jacob Scott, 22, Roil Cambio, 19, and Kevin Dyer, 13 -- got into the car and Scott drove away while being followed by a Sheriff's Office helicopter.
At 11:25 a.m., Scott ditched the car at Exeter Street near East Colonial Drive and North County Road 13 in the Bithlo neighborhood before hopping onto a motorcycle and driving away, investigators said.
[ Read: Shifting start times: Orange County school board discussing later start time options ]
Deputies said Cambio and Dyer got out of the car and were arrested before noon.
At 11:40 a.m., Scott ditched the motorcycle and ran into a wooded area at East Colonial Drive near South Tanner Road, and he was arrested shortly before noon, investigators said.
Terri Britt told Channel 9 that she watched deputies close in on Scott near her home.
"They knew they had him. There's a canal that runs through here, and apparently, he was trying to get into that canal, or whatever, because he came out wet," she said. "I'm just glad he's gone, man. Three hots and a cot for Scott."
[ Read: Ex-Baldwin Park preschool teacher won't serve additional jail time for molesting student ]
Chris Rodrigues, the motorcycle's owner, told Channel 9 that his motorcycle had been stolen overnight and did not have much gas in its tank.
"I'm, like, 'That kind of looks like my bike.' And I kept watching, and I'm, like, 'That's definitely my bike,'" he said.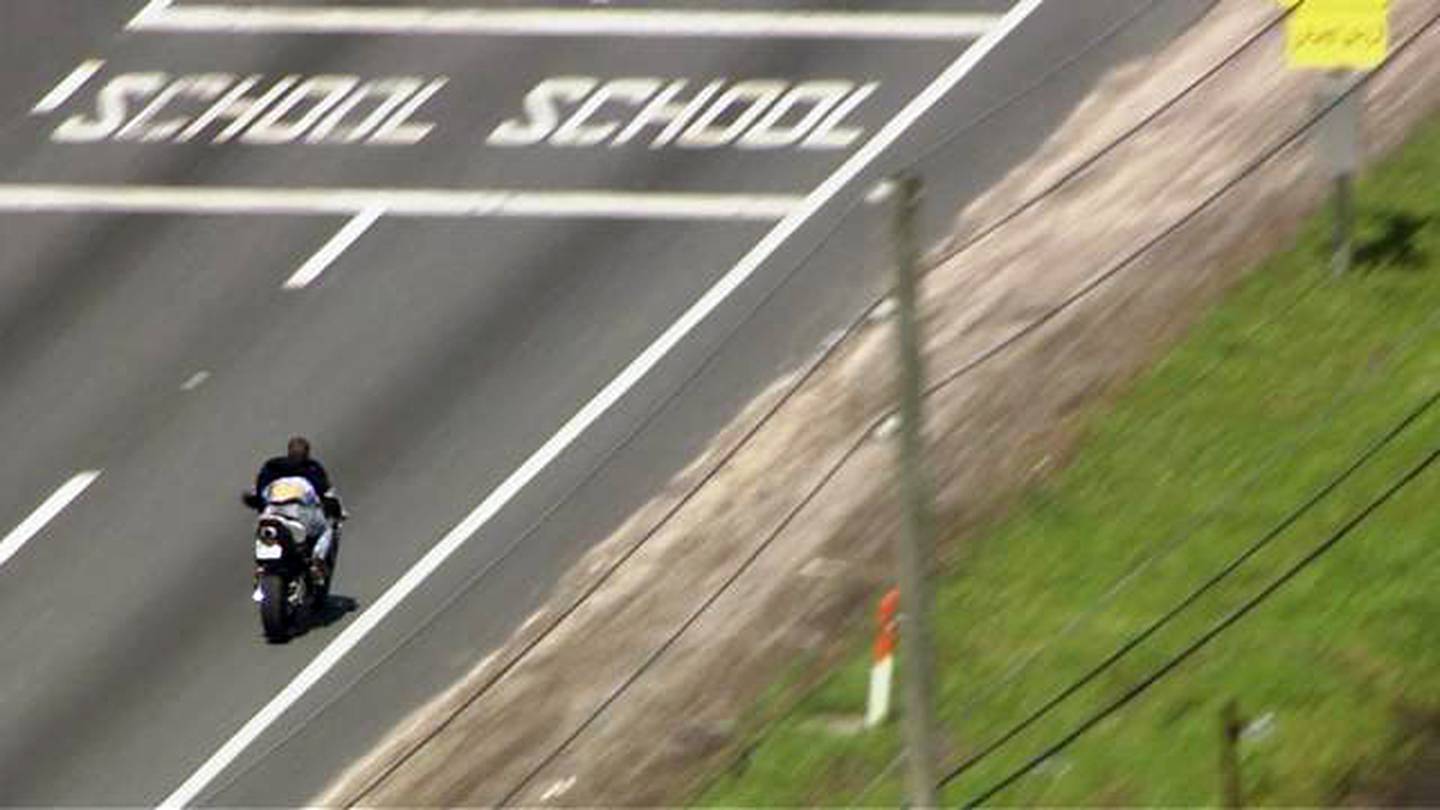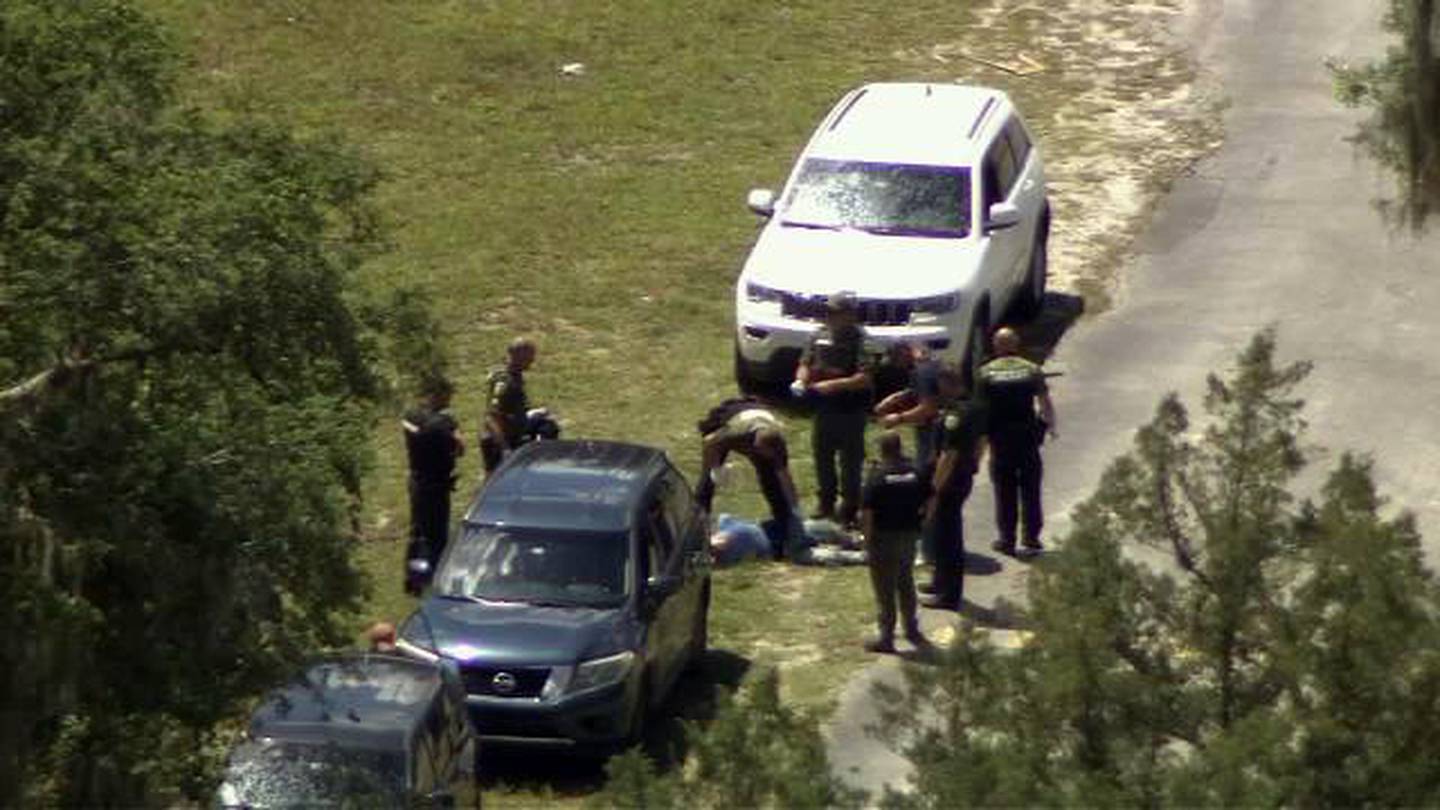 Rodrigues said the motorcycle appears to be in good condition.
"It looks pretty good," he said. "He laid it down kind of soft. I saw it on TV, so there's nothing to worry about. I'll fix it and be riding it this weekend."
The sheriff's offices of Seminole, Volusia and Brevard counties assisted with aerial surveillance during the incident, which remains under investigation.
On Thursday morning, a judge revoked Scott's bail from two prior cases involving grand theft charges from earlier this year. Cambio was being held in lieu of an $11,000 bail. And a judge ordered Dyer to home confinement until May 28.
DOWNLOAD: Free WFTV News & Weather Apps
Not near a TV? Click here to watch WFTV newscasts live
Cox Media Group