JEMISON, Ala. — More than a dozen FedEx packages were found dumped in a wooded area of Jemison, Alabama, days after hundreds of other packages were found dumped in an Alabama ravine.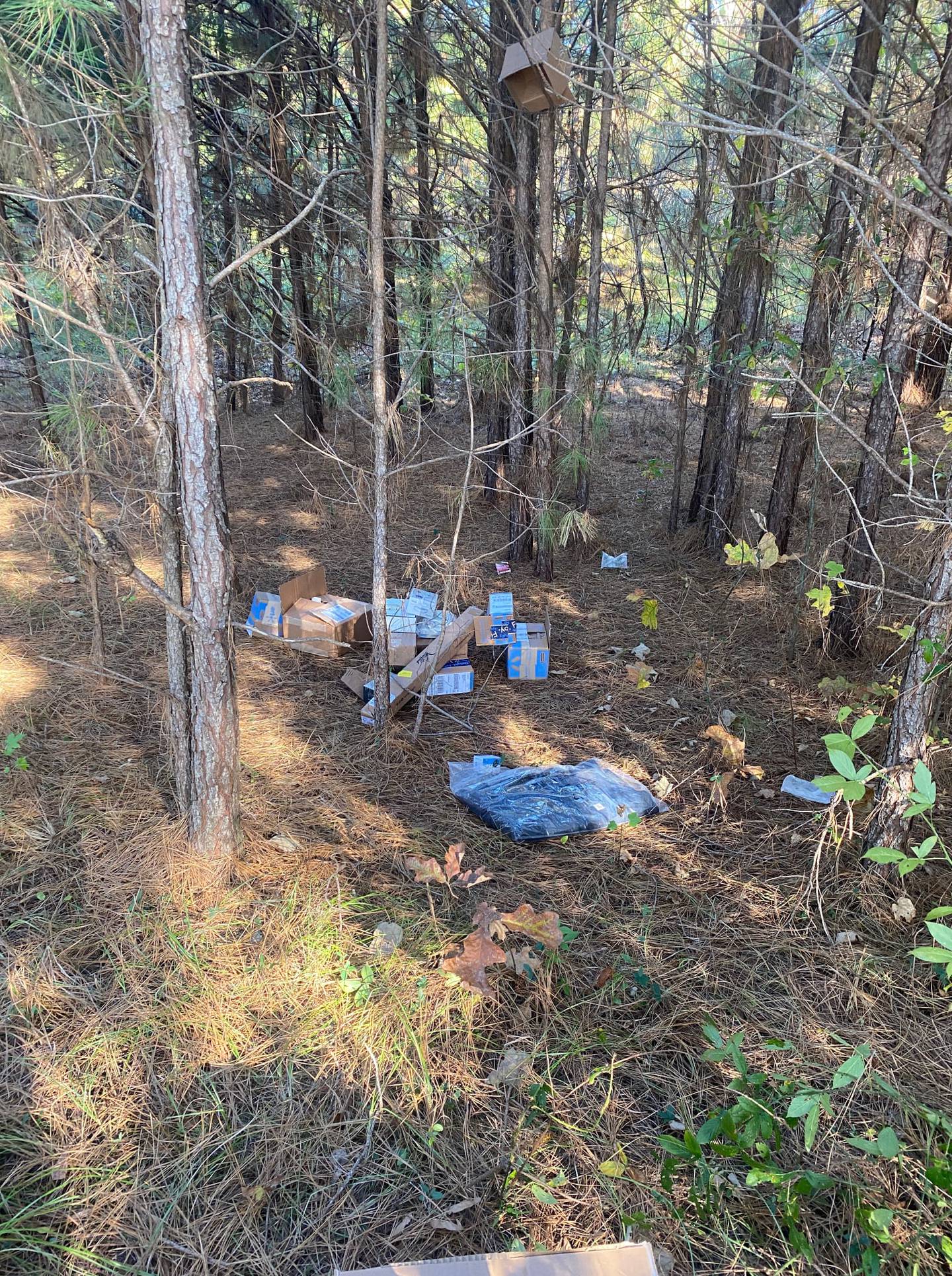 The Jamison Police Department posted photos on their Facebook page of the more than 20 packages found in the woods and said they were in contact with FedEx.
The Blount County, Alabama Sheriff's Office originally announced on Facebook Nov. 24 when they found 300-400 boxes that had been thrown off a ravine. Photos posted to the department's page show the cleanup effort on Nov. 25 as the packages were cleared onto waiting vans.
A single FedEx driver who was blamed for dumping the packages into the ravine was no longer with the company, The New York Times reported.
On Facebook, the Blount County Sheriff's Office said the driver dumped packages at least six times, impacting as many as 450 individual victims.
In a statement to WVTM, FedEx said, "We regret the inconvenience this situation has caused and appreciate our customers' understanding throughout the package recovery process. Where possible, recovered packages are being delivered to the intended recipients. In the event of a damaged shipment, we will make every effort to work with the affected shippers to reach a resolution."
©2021 Cox Media Group