Find quality and reliable used cars in Orlando at our Toyota dealership in Central Florida!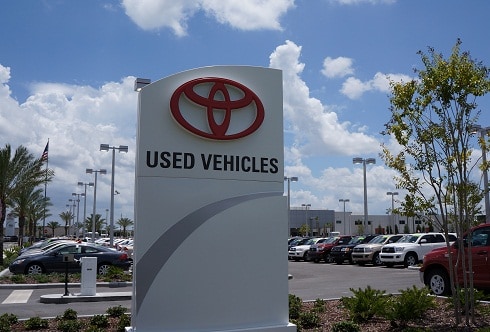 If you're looking for a used car in Orlando that offers dependability and a quality performance, look no further than Toyota of Orlando! Our brand new dealership has an enormous selection of used cars from which you can choose, and if a used Toyota in Orlando isn't your first choice, don't worry. We've got a wide assortment of various makes and models, so you're sure to find a vehicle that fits your list of requirements.

Get Guaranteed Financing on used cars in Orlando at our Central Florida dealership!
Sometimes financing your new automobile purchase can be a challenge, and Toyota of Orlando wants your car buying experience to be as stress-free as possible. That's why we offer guaranteed financing on used cars in Orlando! Ask one of our Orlando Toyota finance specialists about our Auto Club, which is geared to help you establish credit that doesn't exist or repair credit that may have seen better days. Toyota of Orlando's Auto Club can help you to deal with credit problems like foreclosure, repossession, bankruptcy, and more – all you have to do is ask!

Like we mentioned before, Toyota of Orlando has a fully stocked inventory of pre-owned cars for you to explore – in fact, we have over 500, and of varied makes and models! Perhaps you're on the lookout for a used sedan that offers style and performance – consider a used Toyota Corolla at Toyota of Orlando. This popular model flies off of our lot regardless of its year of inception, and over four million Corollas sold since 1991 are still zipping around America's roads today! We have a great selection of used Toyota Corollas in Central Florida, and accompanying used Corolla specials to make your purchase that much more affordable.

If you're worried about being friendly to Mother Nature, consider a used hybrid car in Orlando! Our Toyota dealership in Central Florida has a great selection of used Toyota Prius models that offer an eco-sensitive performance and amazing fuel efficiency – we're talking up to 50mpg. You can find a fantastic variety of pre-owned Toyota Prius models for incredibly affordable prices at Toyota of Orlando so you can do your part in the green movement (and still drive a technologically advanced and stylish car). Come down to our dealership and explore our used hybrid cars in Orlando!

Find a family-friendly used SUV at Toyota of Orlando!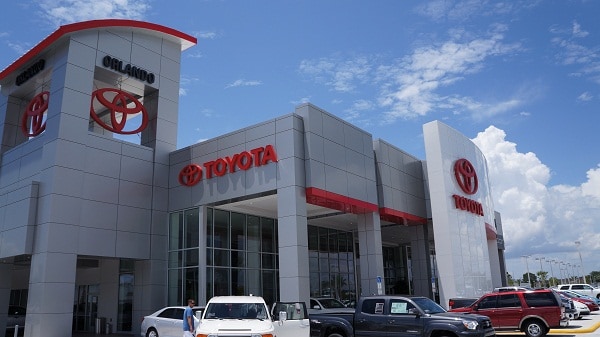 Maybe you're looking for something more family-friendly that's got enough space to cart your kids, cargo, and even Fido around Central Florida. Check out our selection of used Toyota Highlander models – this sleek SUV is renowned for effortlessly blending style and functionality, regardless of its year. In fact, the Toyota Highlander recently picked up a slew of awards, including Lowest Operating Costs and and Highest Retained Value in its class! The Toyota Highlander has the ability to seat seven passengers, and provides plenty of cargo space for all your odds and ends. Test drive a used Toyota Highlander at Toyota of Orlando today!

Don't miss out on our Orlando Toyota dealership's amazing variety of used cars – we've definitely got something for everyone, and at incredibly affordable prices. We're additionally proud to host a selection of Toyota Certified Used Cars for a little extra peace of mind.