VOLUSIA COUNTY, Fla. — A part-time paramedic has been placed on administrative leave after deputies said he intentionally coughed on a store employee and said that social distancing is "getting out of hand" on Tuesday.
Christopher Canfora, 49, was arrested just before 3 p.m. at his home and taken to Volusia County Jail. He is being charged with assault with intent to commit a felony and has since bonded out of jail.
Deputies responded to the Harbor Freight Tools store on Enterprise Road in Orange City. The employee said that Canfora allegedly approached her at the cash register just after 9 a.m. and commented on the social distancing measure the store was taking. Tape markers were on the store to ensure customers stayed six feet apart.
The employee told deputies that Canfora said "this is all getting out of hand" and intentionally coughed on her and the register. He then told her he does the same thing to people wearing masks when he sees them, and planned on going to Winn-Dixie and doing the same thing there.
The Harbor Freight Tools manager told 911 dispatchers, "The real disturbing part of this is he was wearing a shirt saying first responder. And when we looked up his account, he had an email address of paramedic-something."
Wondering if you've come in contact with someone with COVID-19? Why officials say you may never know
Deputies were able to identify Canfora through a customer rewards system in the store's database, according to the arrest affidavit. When they arrived at Canfora's home, he denied coughing on anyone and told them he did not have any symptoms associated with COVID-19.
Body camera footage from the Volusia County Sheriff's Office showed deputies confront Canfora at his DeBary home. He told them that he is a paramedic at AMR EMS in Sumter County. He denied coughing on anyone and said he did not have any symptoms associated with COVID-19, and that he did not expect anyone to get his sense of humor.
See the bodycam footage below:
AMR EMS said Canfora is a part-time employee and has been placed on administrative leave pending the outcome of the investigation, and that he was arrested on charges unrelated to his employment. He will remain on leave until the end of the investigation.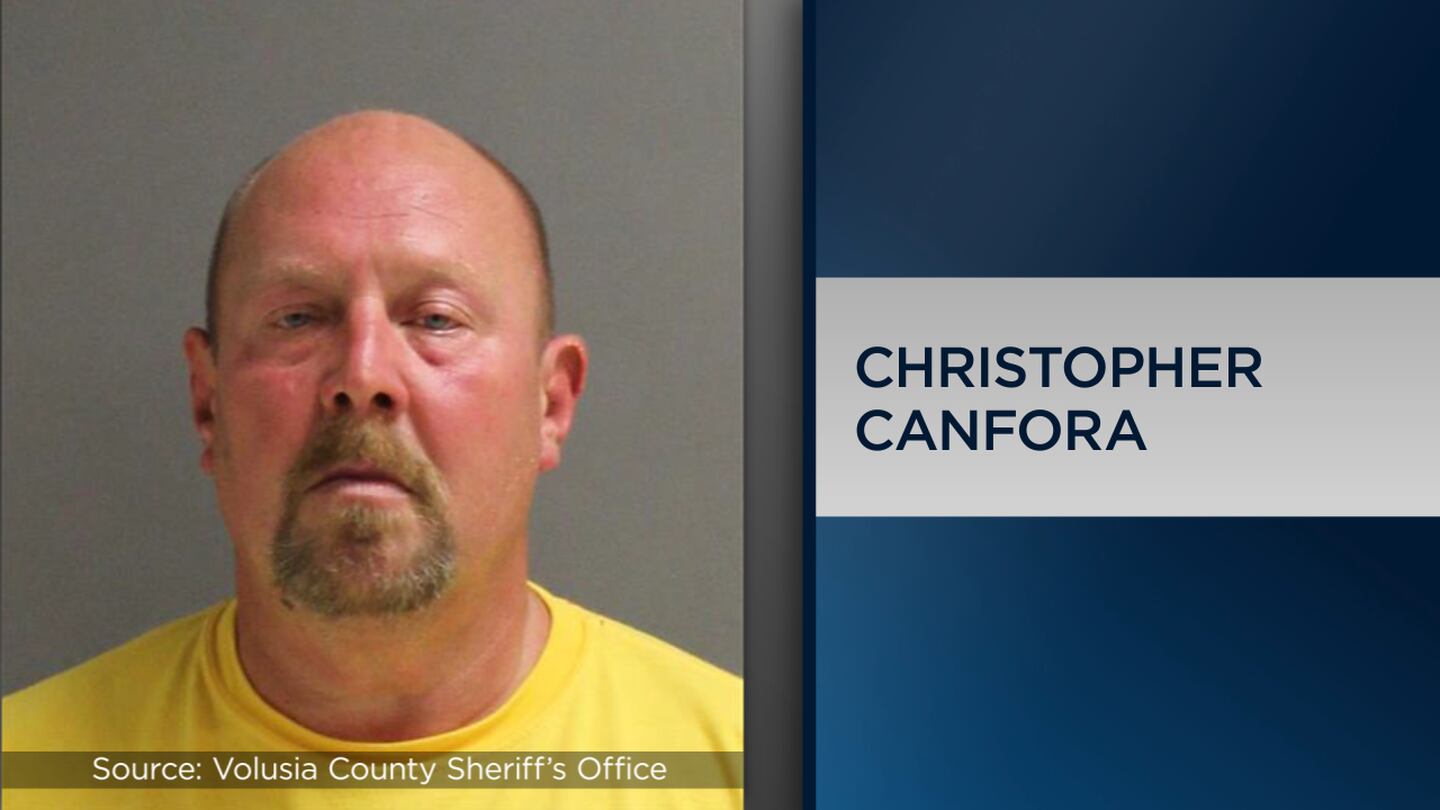 © 2020 Cox Media Group