How does an Orlando hybrid car actually work?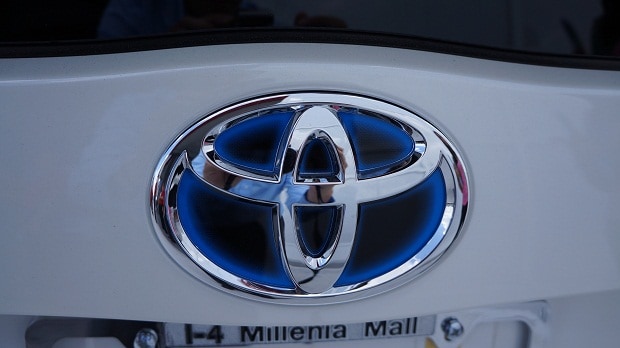 Have you ever wondered just how a hybrid car actually works? If you have, you're not alone. Toyota of Orlando gets plenty of customers who are attracted to hybrid cars in Central Florida for their fuel efficiency and eco-friendly performance, but who don't actually know how these innovative cars work. We're happy to provide you with an explanation as to how cars like the Orlando Toyota Prius actually achieve the accolades for which they're best known!

Hybrid cars in Central Florida provide amazing fuel economy
Toyota hybrid cars in Orlando are actually a mix of a regular gasoline-powered vehicle and an electric car, bringing in the best of both worlds. Gasoline-powered cars are great for high speed driving and long distances, but they emit less-than-friendly emissions that can contribute to harmful smog. Electric cars are incredibly innovative and cut way, way down on emissions, but are usually only able to be utilized if you plan on driving shorter distances and at low speeds. The solution? The hybrid car! Hybrid cars at Toyota of Orlando utilize the groundbreaking Toyota Hybrid Synergy Drive System, which is technology that integrates both an electric motor and gasoline engine under the hood.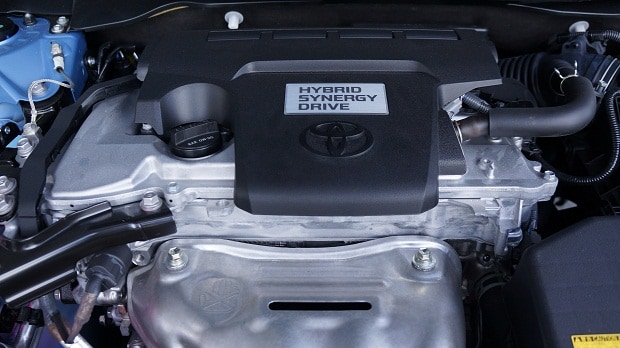 Let's take a look at the 2012 Toyota Prius in Central Florida as an example. It's a parallel hybrid, which means that the gasoline engine and electric motor are separate from one another and can function independently. They switch back and forth automatically, as the new Orlando Toyota Prius can sense when one should be utilized over the other. For example, when you're just starting out (pulling out of a parking lot, sitting in traffic, etc.) you can use the electric motor to conserve fuel. When you start accelerating to higher speeds, you'll need a bit more get-up-and-go – this is when things switch over to the gasoline engine. When you start to decelerate, the Toyota Prius in Central Florida will switch back to the electric motor.

The incredibly eco-friendly 2012 Toyota Prius
As aforementioned, this transition is seamless and it's so smooth that you won't even recognize that it's happening. One of the best things about utilizing an electric motor is that it makes your driving experience much quieter, especially at low speeds – it's virtually silent. Combine that with the fact that the 2012 Toyota Prius in Orlando is rated an Advanced Technology Partial Zero Emission Vehicle (which means it produces very little of the emissions that cause smog), and gets an average of 50mpg.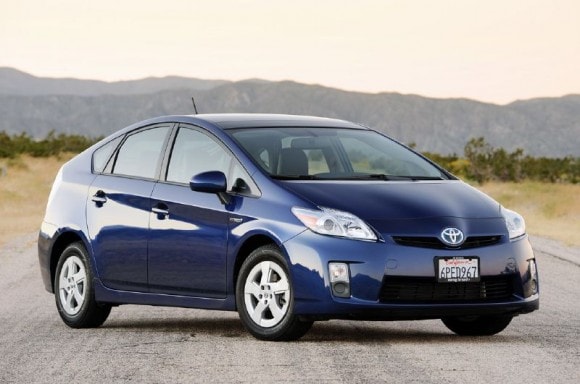 It's not just what's under the hood that contributes to the Orlando Toyota Prius' fuel efficiency; the sleek exterior design lends a hand as well. The exterior of the 2012 Toyota Prius was designed with aerodynamics in mind, and it reduces wind resistance to help further enhance fuel economy. Other elements of the car pitch in too, like the halogen headlamps – they require less energy to operate.

To learn more about the innovative Toyota Prius family, come to Toyota of Orlando today! We've got an amazing selection of hybrid cars in Central Florida, also including the Toyota Camry and Highlander Hybrid. We even offer fantastic new Toyota specials to make your purchase more affordable (and let's be honest - more enjoyable). Our brand new Toyota dealership is located conveniently off I-4 near the Millenia Mall at 3575 Vineland Road, and you can give us a call at (888) 725-3520. See you soon!