ORLANDO, Fla. — An Orlando nurse practitioner was surprised with a hero's welcome Saturday morning at Orlando International Airport after spending more than a month caring for COVID-19 patients at a New York City hospital.
Kara Jones, a U.S. Army veteran and former flight nurse, said she felt compelled to help in the fight against the coronavirus, so she traveled to North Central Bronx Hospital, which is at the U.S. epicenter of the pandemic.
Read: Coronavirus: Backyard violinist helps 'de-stress' Florida neighbors with daily concert
There she spent almost 40 days on the front line, caring for people who had contracted the virus.
Orlando International Airport Fire Rescue greeted Jones' plane with a water salute upon landing.
Nurses and firefighters cheered as Jones approached the baggage claim area.
WATCH: Senior citizens flicker lights in downtown Orlando high-rise to show their support for doctors, nurses
Among those awaiting her homecoming was her husband, Orange County Fire Rescue Engineer Tim Jones.
He said all he could do was listen as his wife described the many sleepless nights and brutal days she had spent caring for patients.
Read: Graduation may be virtual, but the Class of 2020 is the real deal
"She was far away from home doing what she loves but also paying the price mentally and physically," Tim Jones said.
See moving photos of their reunion below:
Read: Suffering alone from COVID-19 stress? Acceptance may be the solution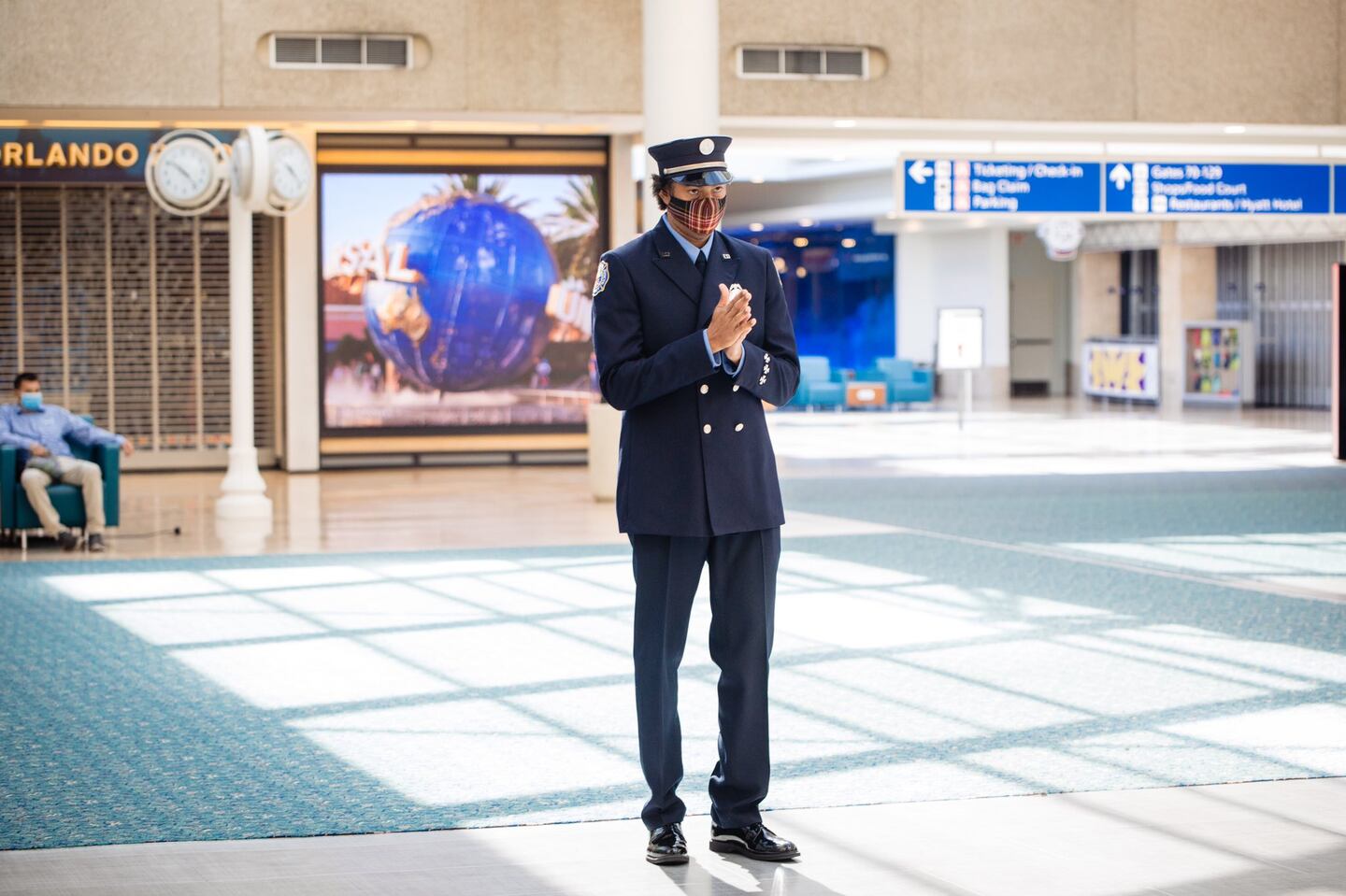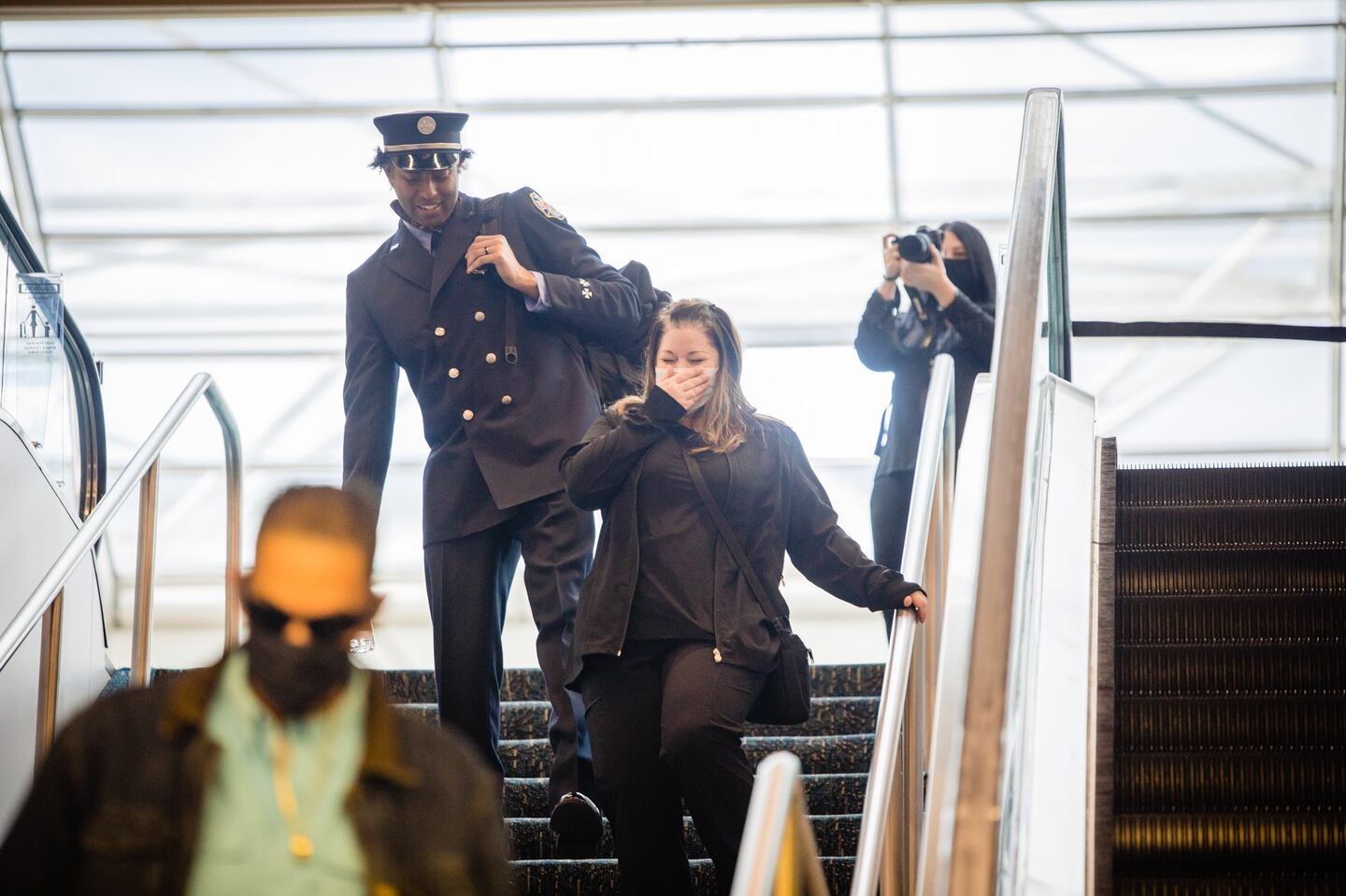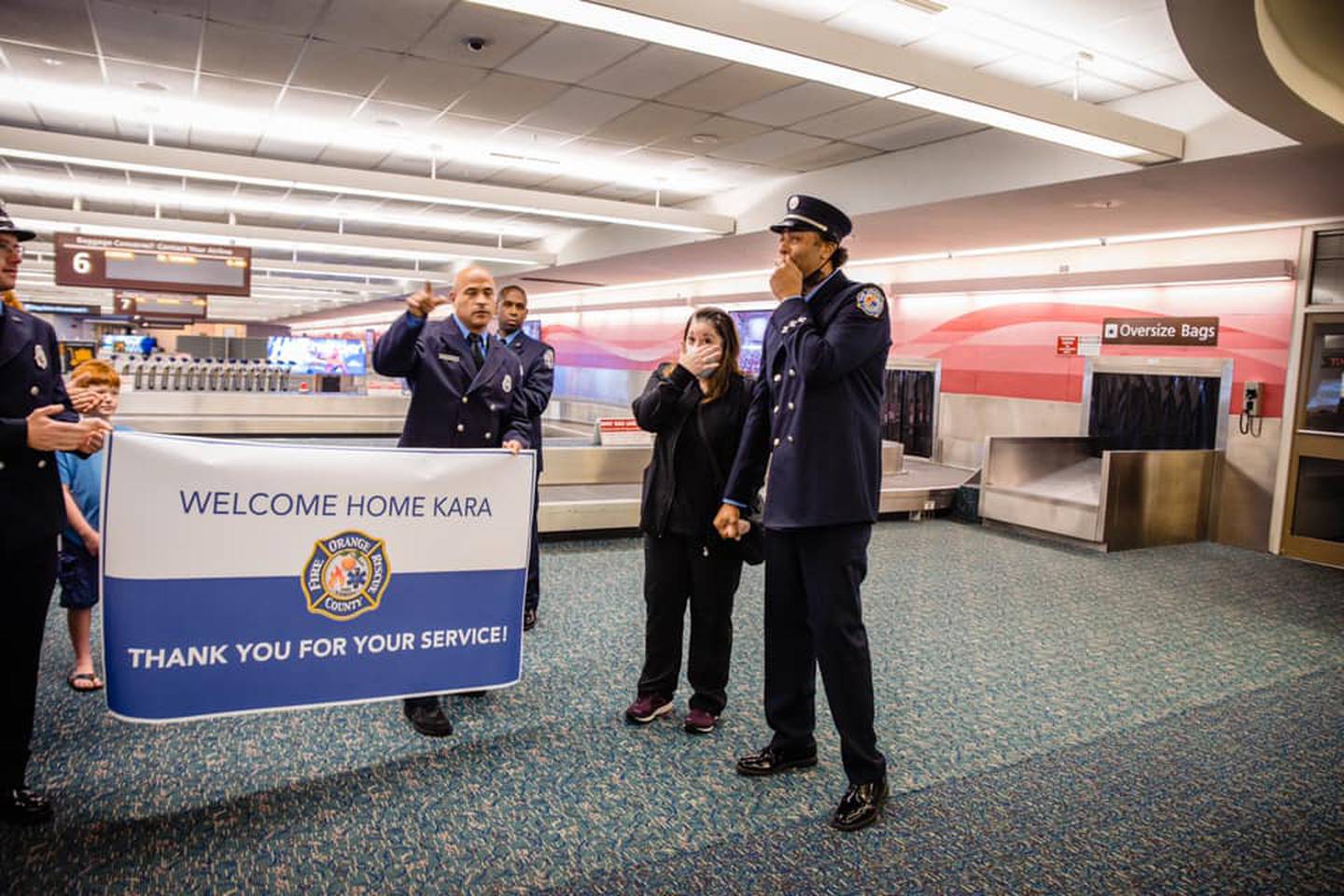 Firefighter Welcomes Hero Home | Eng Tim Jones welcomed his hero home today - his wife. Nurse Practitioner Kara Jones has longtime served her community, as an Army veteran, flight nurse and now nurse practitioner. Upon the COVID crisis, she felt compelled to go to the frontline. pic.twitter.com/9YifDYRg2l

— OCFire Rescue (@OCFireRescue) May 9, 2020
Cox Media Group