CLEAR SPRING, Md. — One phenomenon caused by the coronavirus outbreak has been the hoarding of paper goods, particularly toilet paper, disinfectants and paper towels. A Maryland man did plenty of hoarding this week, but his aim was to give back to the community.
Literally.
Tom Grosh, of Clear Spring, bought 10 cases of toilet paper Friday, loaded them onto his pickup truck and set up shop outside Bill's Barber Shop in Wilson-Conococheague, handing out rolls to anyone who wanted them, The Herald-Mail of Hagerstown reported.
"As I was sitting in (my) office doing some work at the end of the day, God said to me, 'You gotta help your fellow man,'" Grosh told the newspaper. "I knew exactly where to go to get the toilet paper and went and bought it. My wife said, 'Are you sure you want to do this?' and there was no hesitation — when God tells me to do something, I do it."
Several people offered to pay Grosh for the paper goods, but he waved them off.
"God has blessed us in our business abundantly, and it's our job to care for our community and not take advantage of a situation," Grosh told The Herald-Mail.
Grosh's wife, niece and two teenage friends waved "Free TP" signs as drivers honked their approval on the highway, the newspaper reported.
"(The outbreak) is a big effect, and we're trying to make a little bit of difference in our community," Grosh told The Herald-Mail.
Grosh said he began giving away the rolls at 3:30 p.m., and 90 minutes later he was into the third case of 96 rolls, the newspaper reported. The total tally was five cases distributed when Grosh packed the toilet paper away at 6:30 p.m. He said he would continue either Saturday or Sunday at another location near Clear Spring.
Grosh declined to say where he bought the paper goods or how much he paid for it.
"I said, 'I'm not selling it, I'm going to give it away' and (my source) said, 'I'll give you whatever you want,'" Grosh told The Herald-Mail. "He knew I wasn't going to try to take advantage of the situation.
"We're just trying to be a blessing and make somebody's life a little bit better."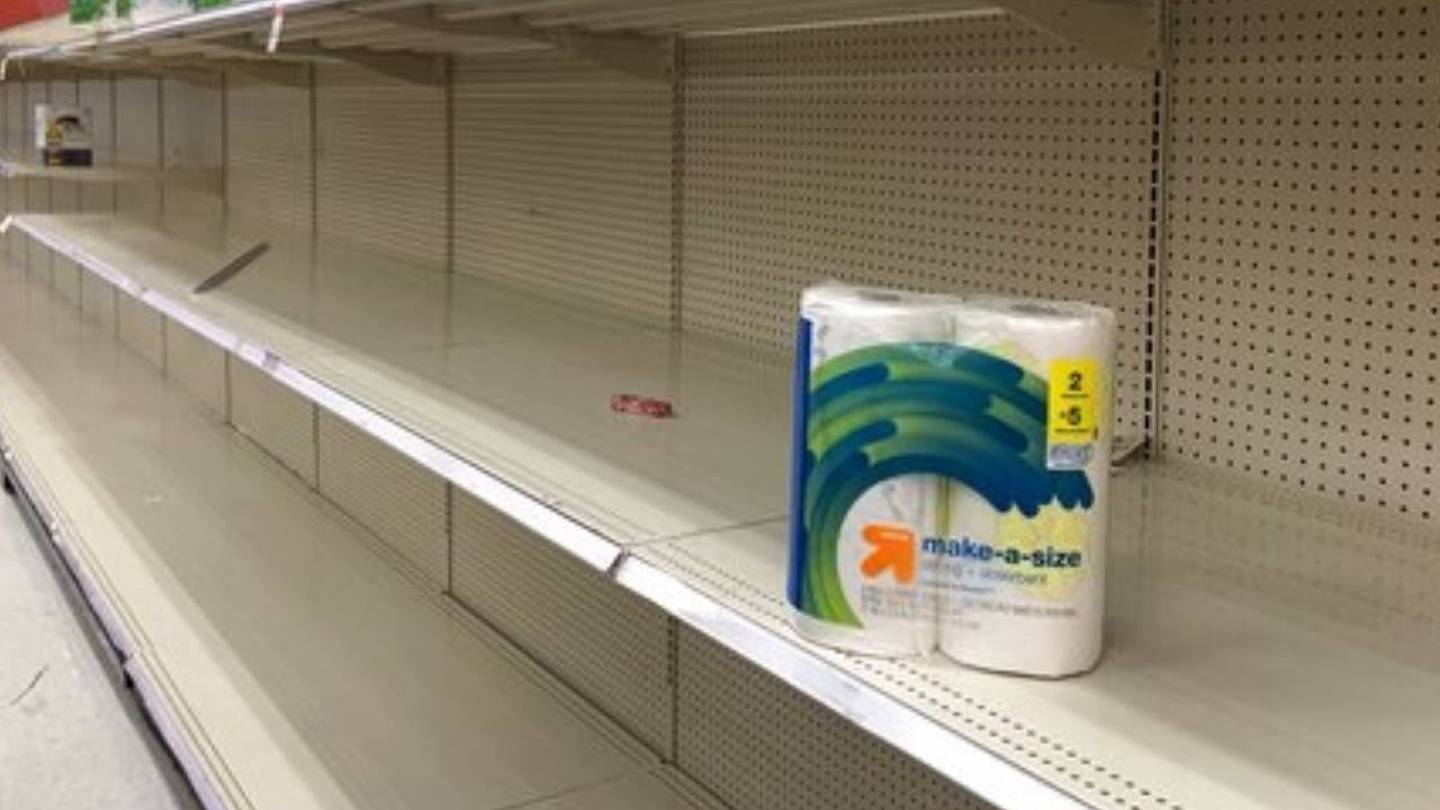 Cox Media Group