APOPKA, Fla. — A burglary suspect attempting to breaking into numerous homes with an ax in the Rolling Oaks subdivision was shot by an off-duty deputy who lived there, according to the Orange County Sheriff's Office.
The shooting occurred around 7:15 p.m. near East Thompson Road and East Votaw Road in Apopka, deputies said.
Officials said a man, identified as Steven Thayer, 40, used the ax to break through the back door of the home while Deputy Bridget Erwin was home with her children.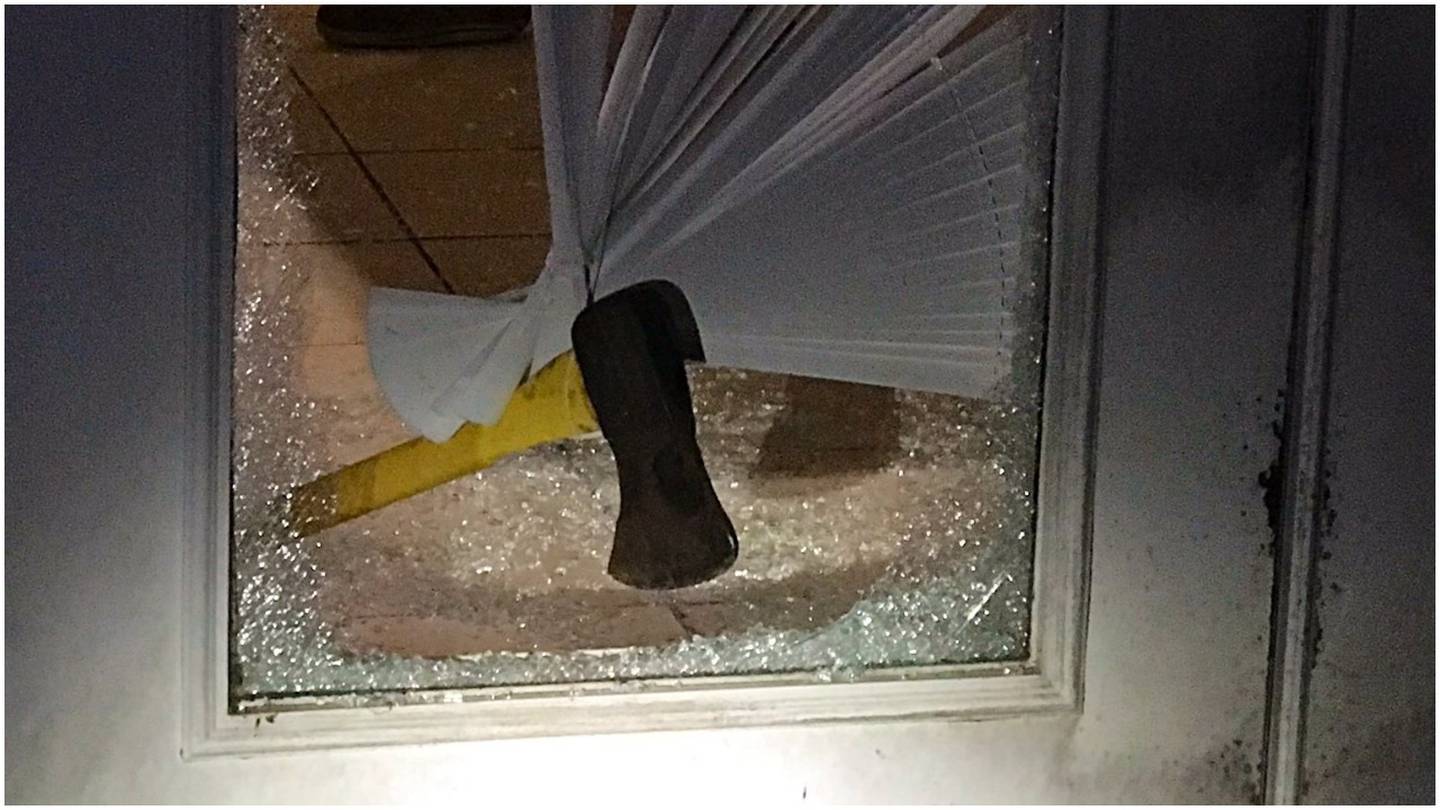 "I think (the deputy) did a great job -- she protected herself and her kids, who were at home with her," Sheriff John Mina said. "Just like any normal person, I think she's shaken up by this."
Mina said Thayer made entry into at least one other home and attempted to make entry into several others. He said Erwin shot Thayer several times in the lower extremities.
After struggling with Thayer, Erwin managed to get him into handcuffs and administer lifesaving techniques, Mina said. Deputies got there quickly because they were already in the Rolling Oaks subdivision.
Erwin's 13-year-old daughter called 911 while her son helped get Thayer in handcuffs.
READ: 'I can't (expletive) breathe': Woman charged with murder after allegedly leaving boyfriend zipped in suitcase during game of hide-and-seek
Thayer was arrested after being treated and released from a hospital, and is facing charges of aggravated assault with a deadly weapon and armed burglary of an occupied dwelling with a deadly weapon for the incident at the deputy's house. Deputies said he is also facing charges of burglary of an occupied dwelling and battery for a incident that occurred just prior to the one involving the deputy.
Erwin has been with the Orange County Sheriff's Office for two years.
"Our deputies are trained to protect themselves, protect our communities, and this person broke into a deputy's home with an ax, and who knows what his intentions were. Anyone like this is going to be met with lethal force by our deputies, and I think she did a great job."
READ: Disney World officials say they're keeping close eye on workers who traveled to Italy amid coronavirus outbreak
Before entering Erwin's house, a neighbor said Thayer entered his house. He said he wrestled with Thayer all while calling 911 for help, and he says the scary encounter came to a surprising end when "he actually threw himself over the balcony in my backyard," the neighbor said.
He watched as Thayer ran toward one of his neighbor's homes -- Deputy Erwin's.
"I kind of said to myself, 'Dude, you're going to the wrong house,'" her neighbor said. "I know this girl; she's not going to put up with that."
© 2020 Cox Media Group