Newly released video shows the moment the Arecibo Observatory collapsed in Puerto Rico.
On Tuesday morning, the telescope's 900-ton receiver platform and dome fell when its cables snapped.
People who live nearby in Arecibo, on the the northern coast of the island, said it sounded like an avalanche.
READ: 'It sounded like an avalanche': Huge telescope collapses in Puerto Rico
A drone also happened to be inspecting the cables at the top of one of the towers when they suddenly snapped and the platform fell into the giant dish below.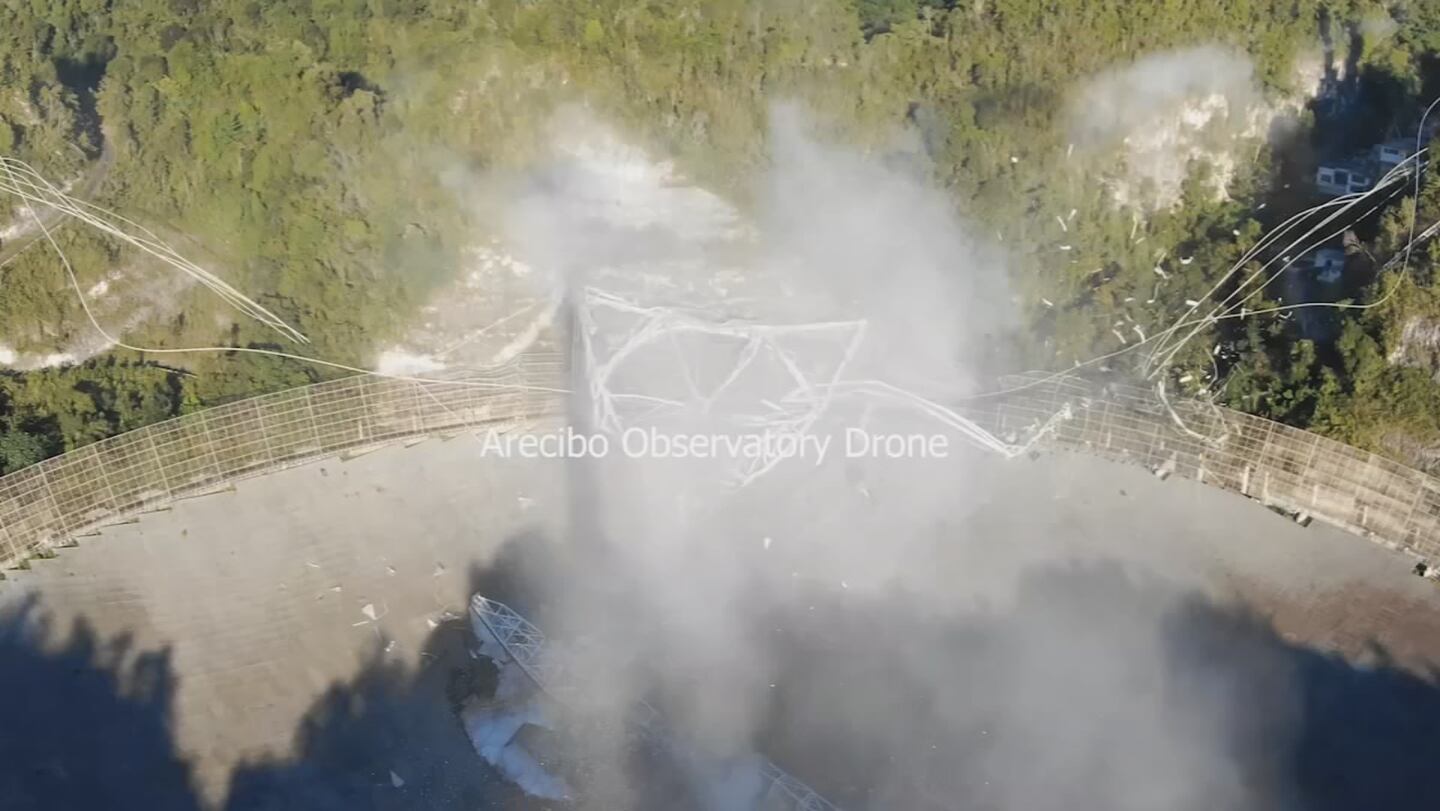 On Wednesday, scientists said they were not ready to permanently close the observatory.
"NSF (National Science Foundation) is not closing Arecibo," said Ralph Gaume, director of NSF's astronomy division. "We have instructed the operator to repaid the light arm and the 12-meter telescope."
The disaster came after a series of recent setbacks.
The Arecibo Observatory had been closed since August after a cable snapped and caused a 100-foot gash on the giant dish.
READ: Feds: 'Drug kingpin' wanted since 1985 assumed fake identity for decades before being arrested in Marion County
Then a main cable broke in early November, leading the National Science Foundation to declare just weeks later that it planned to close the radio telescope because the damage was too great. The telescope was then decommissioned.
The observatory played a central role in space science for 57 years.
The facility is managed by the University of Central Florida. They hope Congress will fund a complete restoration of the telescope.
READ: Orange County businesses could be fined up to $5,000 a day for repeat COVID-19 protocol violations
On Wednesday, Channel 9 anchors Nancy Alvarez and Jamie Holmes talked to the director of that program about how important the facility is to UCF and the people of Puerto Rico.
Watch the full interview below:
Cox Media Group