ALTAMONTE SPRINGS, Fla. — The Zisa family was out on their daily bike ride to help 17-month-old Adalyn fall asleep last month when deputies say a car jumped the curb and struck the trio, killing the toddler and seriously injuring her parents.
The toddler's grandmother, Kathy Kenahan, provided an update Wednesday on how the family is doing and what's happened since the crash 46 days ago.
TRENDING NOW:
Kenahan visited the site of the accident, on State Road 414 and Eden Park Road, to lay flowers in honor of Adalyn, who she said loved the family's nightly bike rides.
She said the toddler's father, Dane Zisa, remains in a coma. Her mother, Shannon Zisa, is using a wheelchair and undergoing rehab to recover.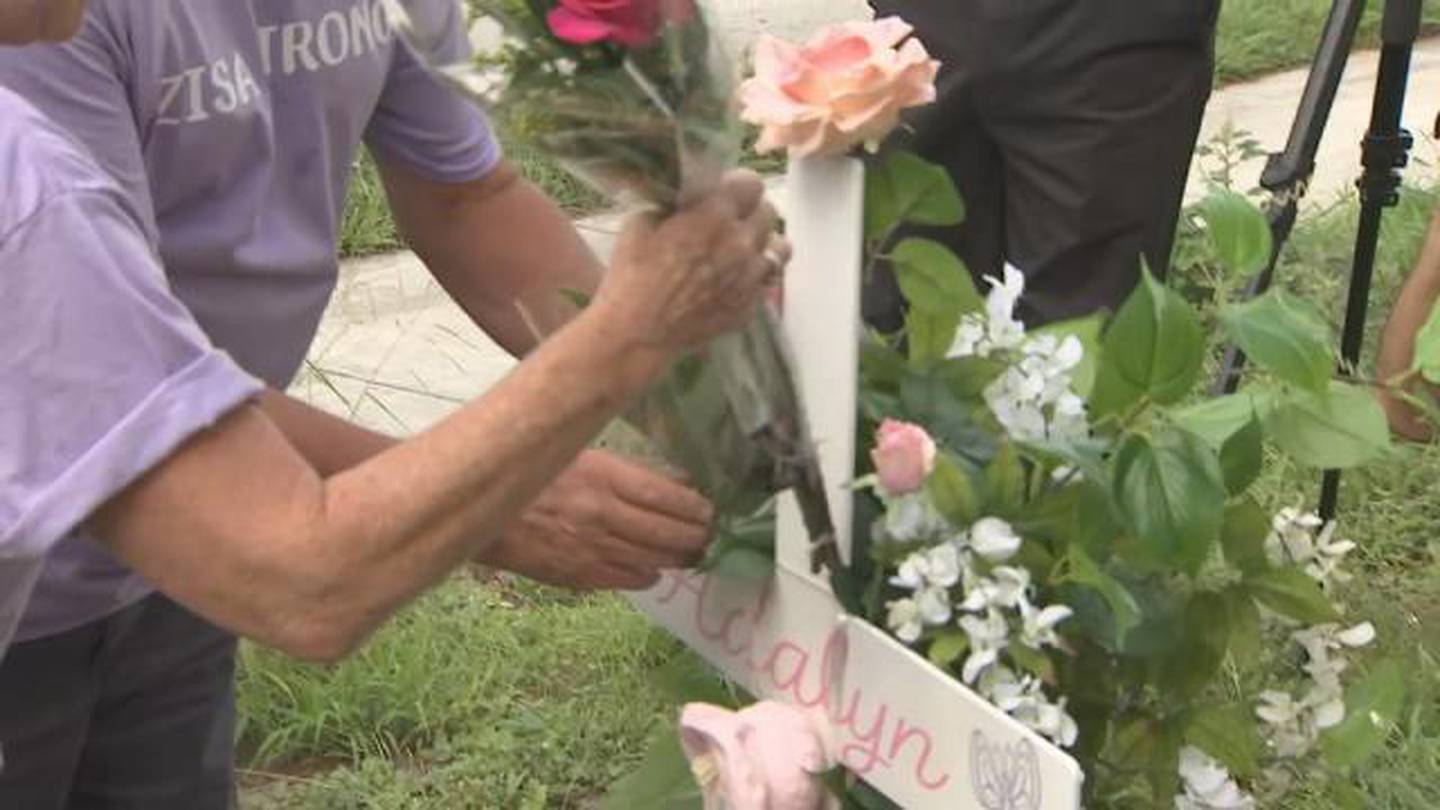 Kenahan said Shannon Zisa wheels herself into her husband's room every day and talks to him, playing music and reciting their wedding vows.
She said the family couldn't get through this time without the support of the community.
"People often say how strong Shannon is, but please know that her strength comes from people's kindness generosity, willingness to help, donations and support of every kind," Kenahan said. "We have been blessed with a community that has come to assist us at this extremely difficult time."
As for the driver in the crash, Altamonte Springs police said no charges have been filed so far and that the investigation is continuing. Police said they are awaiting toxicology reports.
DOWNLOAD: Free WFTV News & Weather Apps
Not near a TV? Click here to watch WFTV newscasts live
Cox Media Group