ORLANDO, Fla. — Twice a week, little Gabriel and his family visit the firefighters from Engine 3 at their station in College Park. Last week, just in time for the boy's second birthday, the crew had a surprise for him: his very own pint-sized bunker gear.
Ashley Papagni, with the Orlando Fire Department, said the firefighters came up with the idea all on their own.
"It was a gesture they did all on their own to show how much his visits and excitement means to them," she said.
TRENDING NOW:
The firefighters surprised the boy and his family at his home letting him rip open the wrapping paper right on the sidewalk. Inside was the reflective gear personalized with the boy's name on the back.
After they left, Papagni said the firefighters received a text from the boy's family reading in part: "All of our family is totally touched, grateful for and overwhelmed by your kindness to Gabe - what a memorial 2nd Bday!! And your gift was icing on the cake."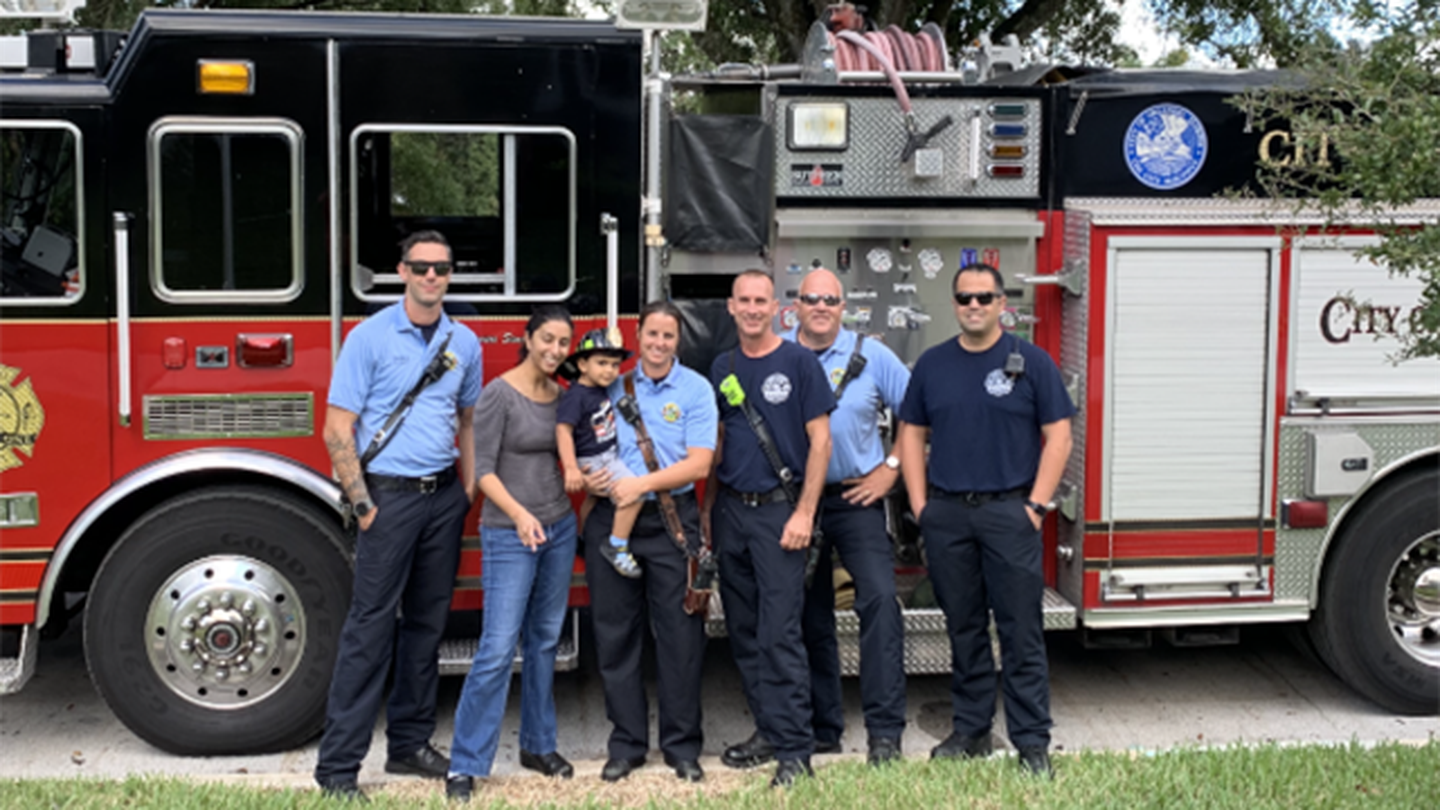 DOWNLOAD: Free WFTV News & Weather Apps
Not near a TV? Click here to watch WFTV newscasts live​​​​​​​
Cox Media Group