COCOA BEACH, Fla. — Warmer weather means an increase in lovebug sightings and experts believe the bugs might stick around longer this season.
Although the bugs don't bite, they can still be extremely annoying for those who encounter them.
An expert told Channel 9 that the bugs are attracted to vehicles' exhaust fumes, heat from engines and vehicles' vibrations.
TRENDING NOW:
Melissa Sanders had to pull over to a car wash after the bugs littered the front of her vehicle.
"You get to where you can't see the road," she said. "It gets so bad."
If the bugs remain on a vehicle, they can cause damage to the vehicle's paint.
Car wash businesses enjoy the lovebug season, as drivers are eager to get the bugs off of their vehicle's paint.
Read: Bee advised: Warm weather, blooming flowers cause early start to swarm season
"We love this time of year," said Isaac Tharp, of Mister Car Wash. "We're always looking to wash more cars."
Tourist Wendy Meuret said the lovebugs were hard to miss Monday while visiting Cocoa Beach.
"Everybody's swatting them and trying to get ... in the breeze so they get blown away," she said. "They don't bite. I guess it's OK. Just don't smile a lot."
Read: 2018 records: 4th warmest globally; Orlando also ties in top spot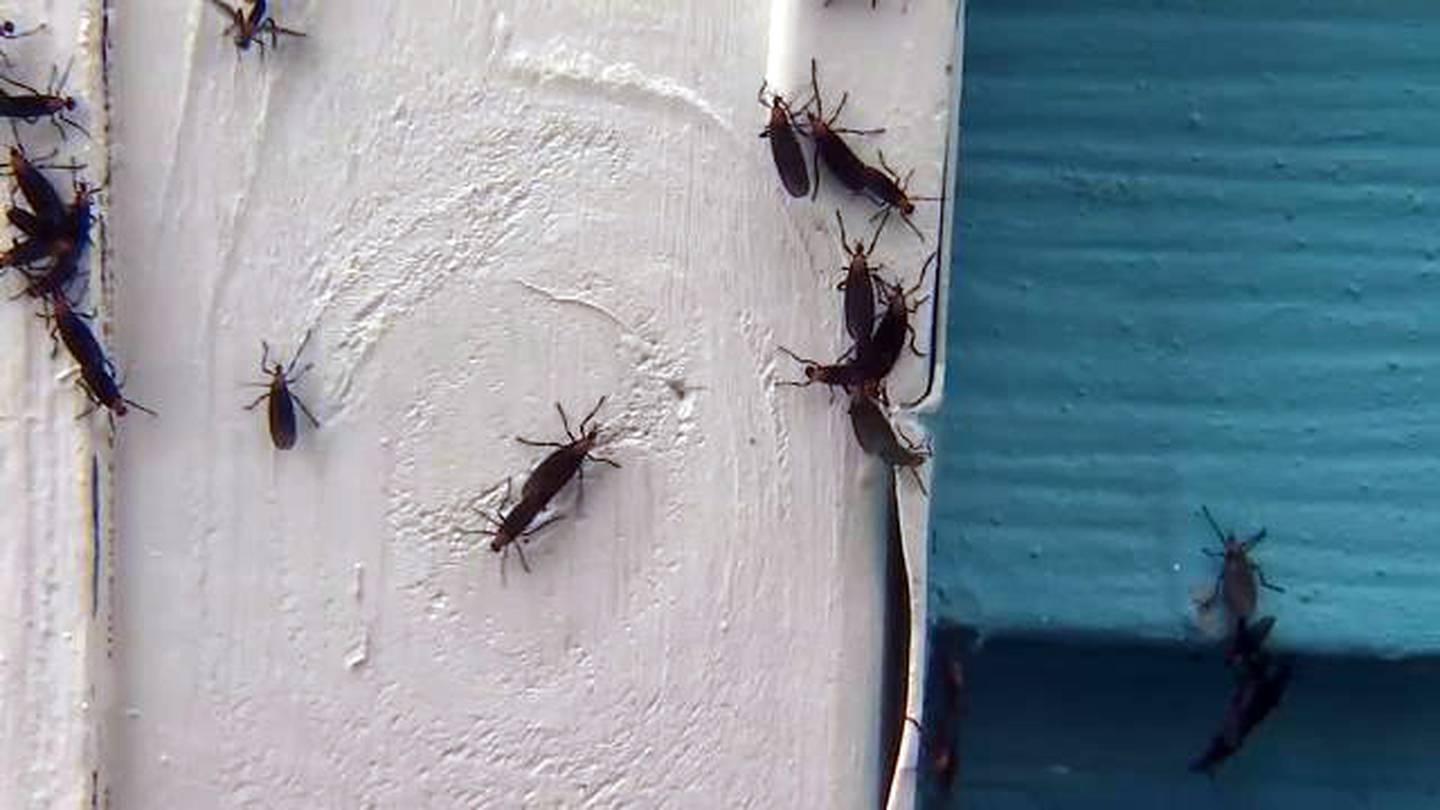 Tourist Tom Anderson said he, too, noticed the pesky bugs while visiting the beach.
"And I see they're doing something funny, right?" he said. "(My son is) even wondering what it is, but he's a little too young for us to tell him."
Read: Science report: Who gets hotter, wetter with climate change
But his 8-year-old son, Havens Anderson, seemed to have it figured out.
"When they're hooked together, I say they're having the s-e-x word," he said.
Experts said the bugs migrated from Central America.
They said lovebugs only live for about three to four days, and they likely will not stick around past May. But the bugs will be back in September.
DOWNLOAD: Free WFTV News & Weather Apps
Not near a TV? Click here to watch WFTV newscasts live
Cox Media Group