VIRGINIA BEACH, Va. — DeWayne Craddock, identified by police as the disgruntled employee who opened fire and killed 12 people in Virginia Beach on Friday, worked for the city as a certified professional engineer, CNN reported.
Craddock, 40, was killed after exchanging gunfire with police, WAVY reported.
Craddock, who was still employed by the city of Virginia Beach,  had a security pass "like all employees had" to access inner offices of the building, City Manager Dave Hansen said at a news conference Saturday morning.
"He was authorized to enter the building," Hansen said.
Craddock had made multiple firearm purchases in recent weeks, The Wall Street Journal reported. Craddock used a handgun and rifle that were legally purchased, officials told the newspaper. The .45 caliber handgun had a suppressor on it, police said.
Craddock had many years of experience in engineering.
According to a Newport Daily Press news brief published May 15, 2008, Craddock was hired to work with the site planning team and engineering team for Draper Aden Associates in Hampton Roads, Virginia. The newspaper reported Craddock had engineering experience in project management for site design, stormwater management and private utility system design.
The Daily Press also reported that Craddock was a graduate of Old Dominion University with a bachelor's of science degree in civil engineering. After graduating from Old Dominion in 2002, Craddock earned his professional engineering license in 2006, according to the Washington Examiner,
Daily Press articles in 1996 listed Craddock as DeWayne A. Hamilton, son of Vestere O. Craddock and "former ward" of James H. Craddock.
Craddock was a 1996 graduate of Denbigh High School in Newport News, Virginia, according to the Daily Press. He joined the National Guard after graduation and began training in late 1996, the newspaper reported. He graduated from Fort Sill in Lawton, Oklahoma, in February 1997, the Daily Press reported.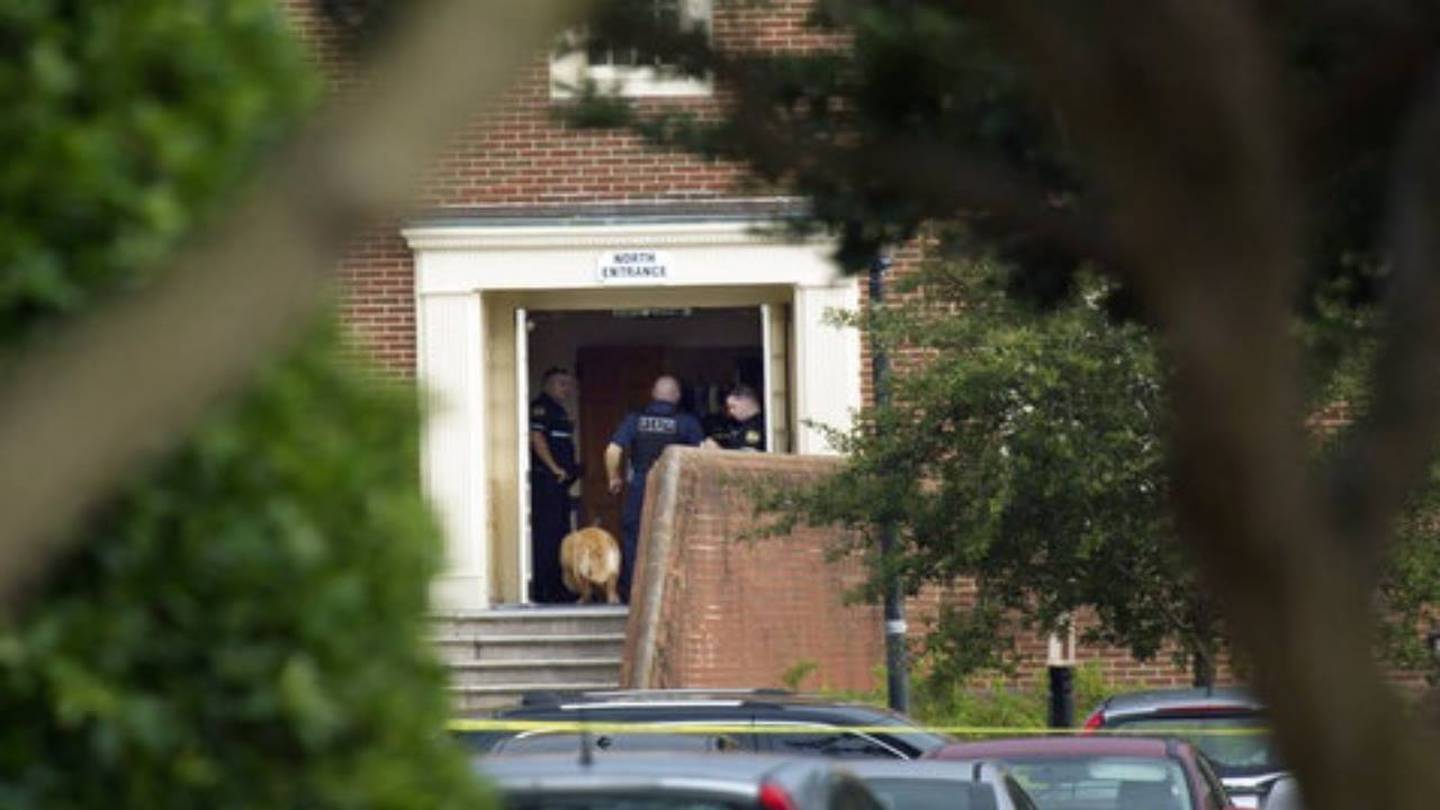 Online court records in Virginia Beach and surrounding counties turned up a 2013 motor vehicle citation against Craddock, but no other violations, CNN reported.
Craddock lived in a condominium in Virginia Beach, according to WAVY, and police raided the residence Friday night.
According to Craddock's neighbor, Cassetty Howerin, the shooter was a quiet person who kept to himself, the television station reported.
"You heard him walking around, he would drop stuff at like 2 a.m. and me and my roommate would try to figure out what he was doing," Howerin told CNN.
"I know what gym he goes to, that's about it.
"I never saw him take trash out, never saw him bring groceries in, never saw people coming in or out," Howerin told CNN. "He was very to himself."
Cox Media Group