An Ocoee man says a cable company technician did more than fix his cable box – he also stole his credit cards.
And according to Orange County Sheriff's Office records, it wasn't the first time the technician was accused of doing so.
Johnny Winsett said the day after AT&T technician Talmadge Brownward came to fix his cable box, his credit cards racked up nearly $1,000 worth of charges he hadn't made.
READ: Altamonte Springs woman says she paid $6K in rent for a mold-infested apartment her family can't live in
"I was upset, disappointed, and angry at the same time," Winsett said.
During the technician's visit, Winsett said, he'd left his wallet in his bedroom.
When he called AT&T, Winsett said the company declined to provide him any information about the technician. But he said when he showed Orange County deputies the home security footage of the man, they recognized him as a suspect in a similar case.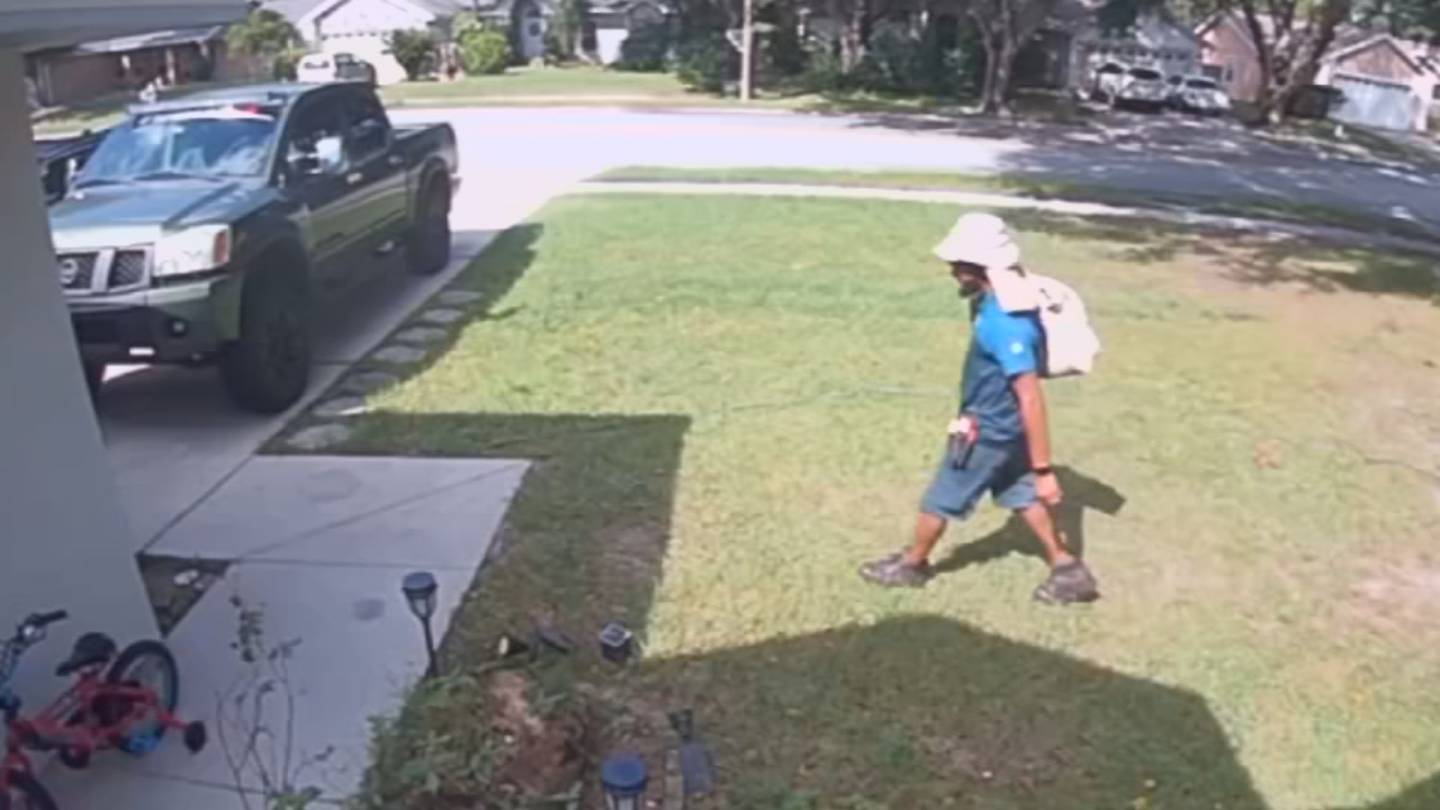 Basmatty Aliar said the same tech stole $500 in cash as well as credit cards, running up hundreds of dollars in charges.
According to police reports, Aliar's visit by a technician happened three weeks before Winsett said his cards were stolen.
READ: 'It's ruined my life': Car accident victim says she was crippled and Florida laws made it worse
"It's a company, and they need to know who they hire," Aliar said.
The police report also shows that AT&T knew about the ongoing investigation when they sent the tech to Winsett's home.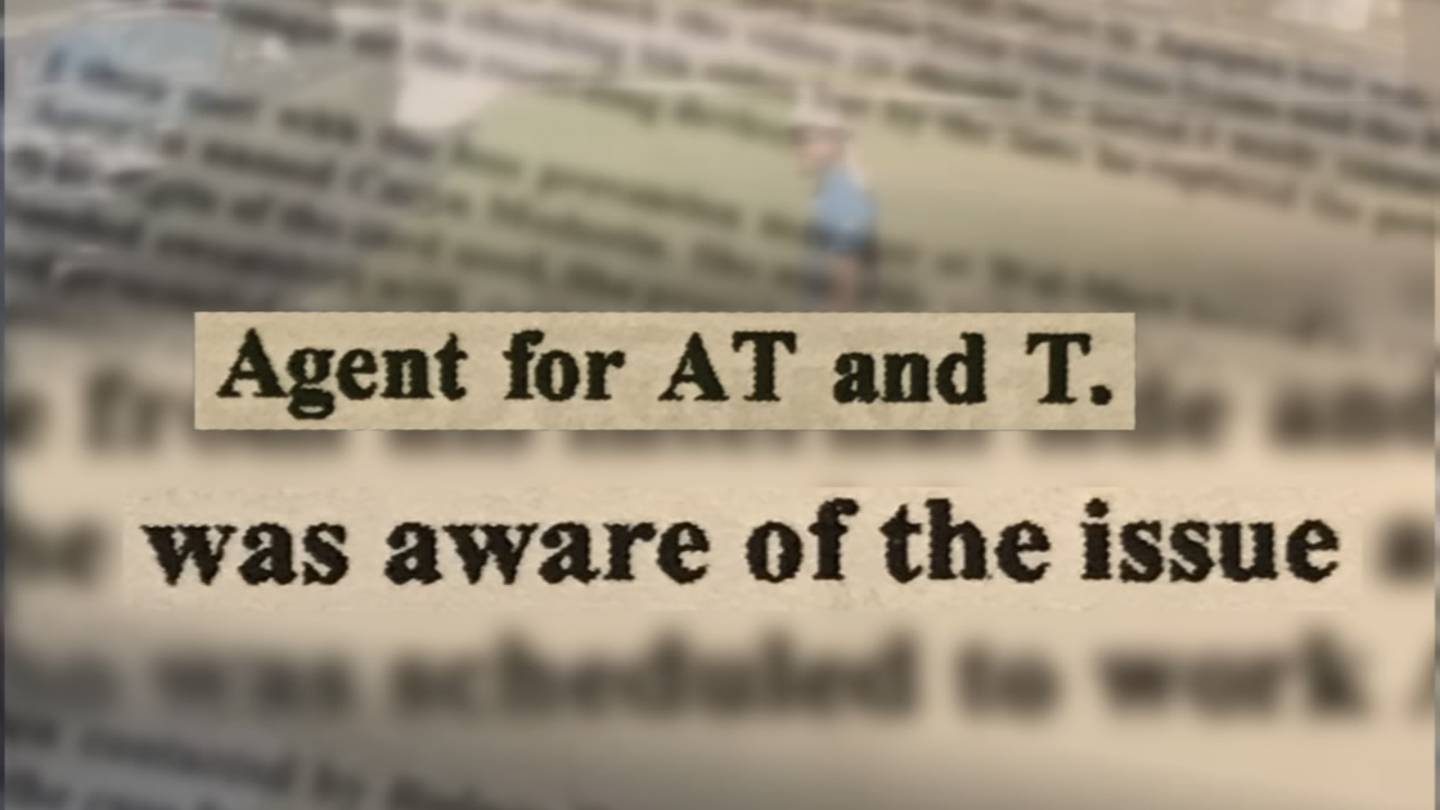 "Just because he had a badge that says AT&T doesn't make him honest," Winsett said.
Action 9 consumer investigator Todd Ulrich contacted AT&T. Company officials said Brownward had been fired and that all of its techs are given background checks before they're sent into people's homes.
>>> Click here to submit a news tip to Action 9 consumer investigator Todd Ulrich <<<
The company sent Channel 9 the following statement:
"Providing great customer service starts with our people, and the well-being of our customers is non-negotiable. Our customers' trust and faith in us depend on that. In this case, we worked with law enforcement on their investigation and this employee no longer works for us."
Security expert George Voll said he recommends that any time a worker is inside your home make sure not to let your credit card out of your sight – even when you're using it to pay.
"They take their phone and take a quick picture of the credit card, now they have it to use it, sell it, whatever they want," Voll said.
Since Winsett first contacted Action 9, the technician, Brownward, has been charged in both cases with stealing credit cards and fraud.
"You never know who's coming in your house," Winsett said.
Two local families claim same cable guy stole their credit cards for shopping sprees. Action 9 investigates risky home repair & asks company how it happened. Plus what customers can do to stay safe. WFTV 5:45 pic.twitter.com/FvTN45fqt9

— Todd Ulrich (@TUlrichWFTV) February 13, 2020
You wouldn't open your door to strangers, so how is a repair worker any different? Action 9's Todd Ulrich investigates TODAY at 5:45 p.m. on WFTV Channel 9. READ MORE: at.wftv.com/2uz1HOr

Posted by WFTV Channel 9 on Thursday, February 13, 2020
© 2020 Cox Media Group